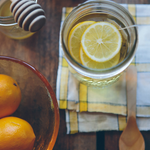 Honey is one of the sweetest gifts of nature. People of all age groups love this sweetened, thick syrup. We use honey in our foods and desserts. 
Honey is proved to be a life-saver in medical conditions like acute coughing and other respiratory infections. 
This article will discuss some fantastic honey remedies that you can make at home for battling respiratory infections.
Honey Remedies for Coughing:
Honey can be used in different ways to ease your sore throats and breathing difficulties.
Take Raw Honey:
One of the easiest and fastest ways to decrease a non-stop cough is by taking spoonfuls of raw honey.
Take a clean spoon, fill it with honey, and take 1 to 2 teaspoonfuls. Adults can take 2 to 3 tbsp of honey. Please do not give honey to infants as they can develop food poisoning symptoms, which can be fatal.
Make Honey Tea:
Making honey tea can benefit both the children and elders. This honey tea is easy to make and consume.
You need:
Herbal/Jasmine Tea

Honey

Fresh Water
Method:
Boil one cup of fresh water. When it's boiled, add some leaves of herbal tea. Put in 2 tablespoonfuls of honey in the mixture and stir it until it dissolves.
This liquid tea is more comfortable to feed to your children either through a spoon or by a feeder.
This tea will soothe the sore throat, and you will see a visible decrease in coughing.
Lemon and Honey Mix:
Lemon and honey are an excellent combination for your respiratory issues. Lemon is a perfect hydrating agent that will heal your dry coughs. Honey will do the rest.
The procedure is simple. You need:
Lemon Juice (fresh)

Honey

Fresh Water
Method:
Take a pan and boil one glass of water on it. When the water comes to a boil, please turn off the gas and squeeze one fresh lemon in it. Be careful. We do not want to overpower the lemon flavor. Then add 2 to 3 teaspoonfuls of honey and mix it well. Let it cool down for some time. Now your lemon and honey mix is ready to treat the nasty cough.
Milky Honey:
Making milk with honey and eggs can clear your infection tremendously. All you need is:
Method:
Put a cup of milk in the pan. Please bring it to the boil. As soon as the boil comes, add one egg and stir continuously. When stirring is done, turn off the gas and then add 2 tsp of honey. Let it cool a bit and then drink it all. Your respiratory infection will vanish swiftly.
Bottom Line:
Honey is a beautiful ingredient. It is packed with healthy benefits. Using honey can cure coughing and chest infections. Use it wisely