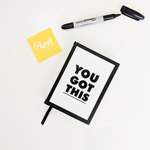 We are going through an unprecedented time. During the current prolonged lockdown situation, staying positive is becoming hard for people. We are social creatures and not designed for isolation.
 The coronavirus outbreak has left many people alone more than they have been in a long time. 
Social isolation is associated with depression, poor appetite, cognitive decline, and heart diseases. One study found that loneliness could increase the risk of coronary artery disease and stroke by 30% more than any other factor.
It is crucial to keep yourself motivated and engaged. To help you, I have written down some ways you can stay positive during the lockdown.
Limit Your Intake:
A person could watch 24-hours of news channels. But do you think listening to awful news on the TV could help you stay positive?
Instead of bombarding your mind with the anguish of the moment, choose a single channel and stick to, ideally, something other than the news.

Find A Good Workspace:
Since we don't know how long this is going to last, continue taking suitable measures to work from home. 
One piece of advice is not to work in places where you usually relax like your bedroom or TV lounge, etc.
Instead, try to set up your workspace in a guest room, which lets you concentrate on your tasks at hand.
Routine:
Focus on your routine, and keep everything in rhythm. Your daily routine will help you move in transition.
Cleaning Can Be Helpful:
Cleaning could help keep you positive while staying at home. Yes, it's the right time to clean out all those spots in your home that never have time for. You have got extra time cooped up inside; it's time to get the cleaning done!
Spend Time With Friends:
So what if you can't go outside, why not get connected with friends via video call? It's the best option to keep connected by maintaining social distance. 
Invest Time In Yourself: 
Under normal circumstances, we're hardly given enough time to invest in ourselves. But now, why not give yourself a treat? 
A warm bath along with essential oils, head massage, shape your nails, dress nice, and enjoy a delicious dinner.